Introduction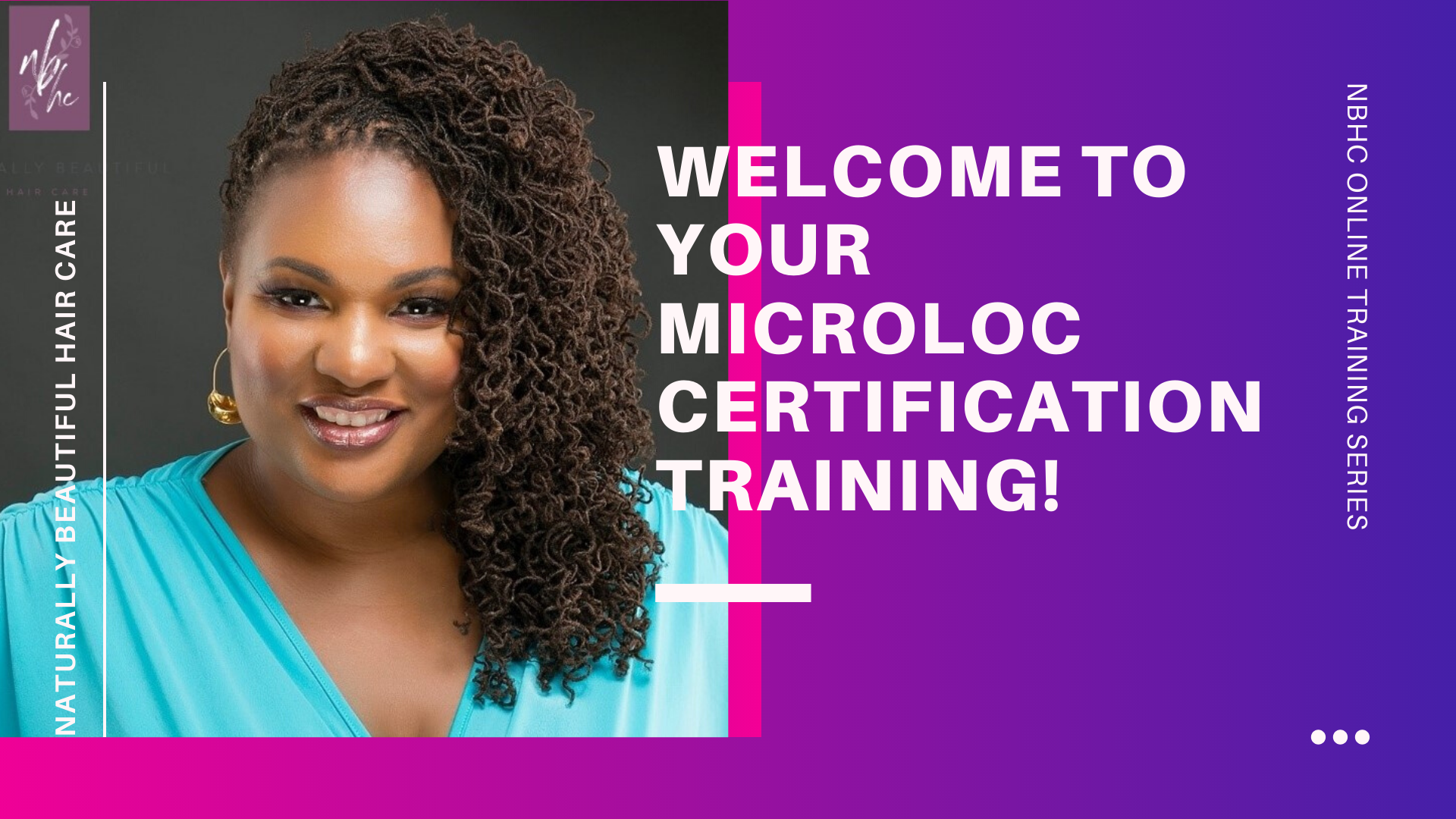 Congratulations on starting this course! I am so excited to have you as a part of this training and look forward to having you join the network.
Your supply kit is being shipped to you and should arrive over the next few days. You may receive 2 separate shipping orders, with tracking for each that will be emailed to you.
You also have been emailed a Non Disclosure Agreement for this training and supplied tool. Please be sure to sign and return. It covers protection for the tool you will receive, which is not yet on the market for sale or public use.
If you have any questions or concerns, please reach out to [email protected] or 800.309.7520.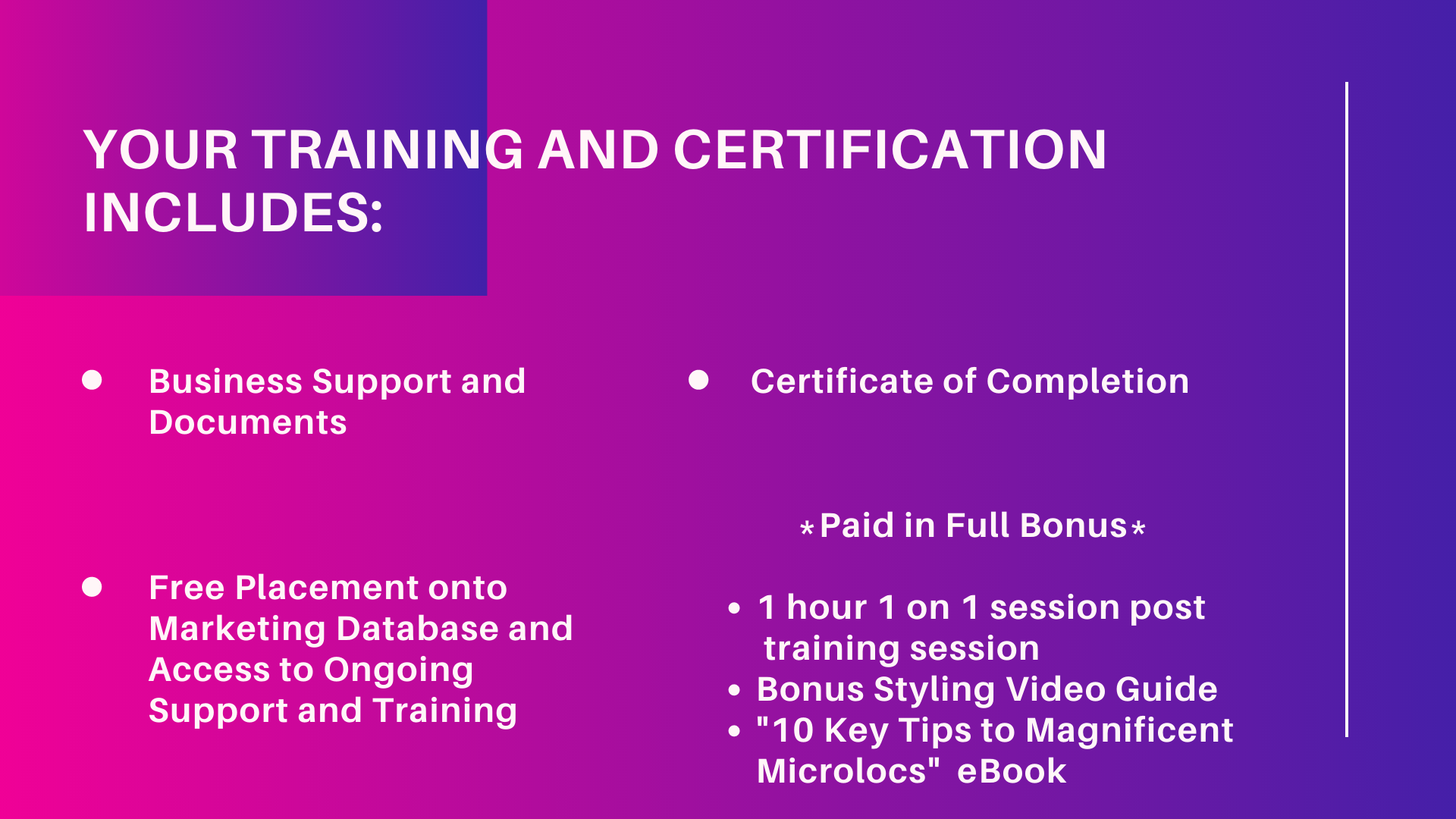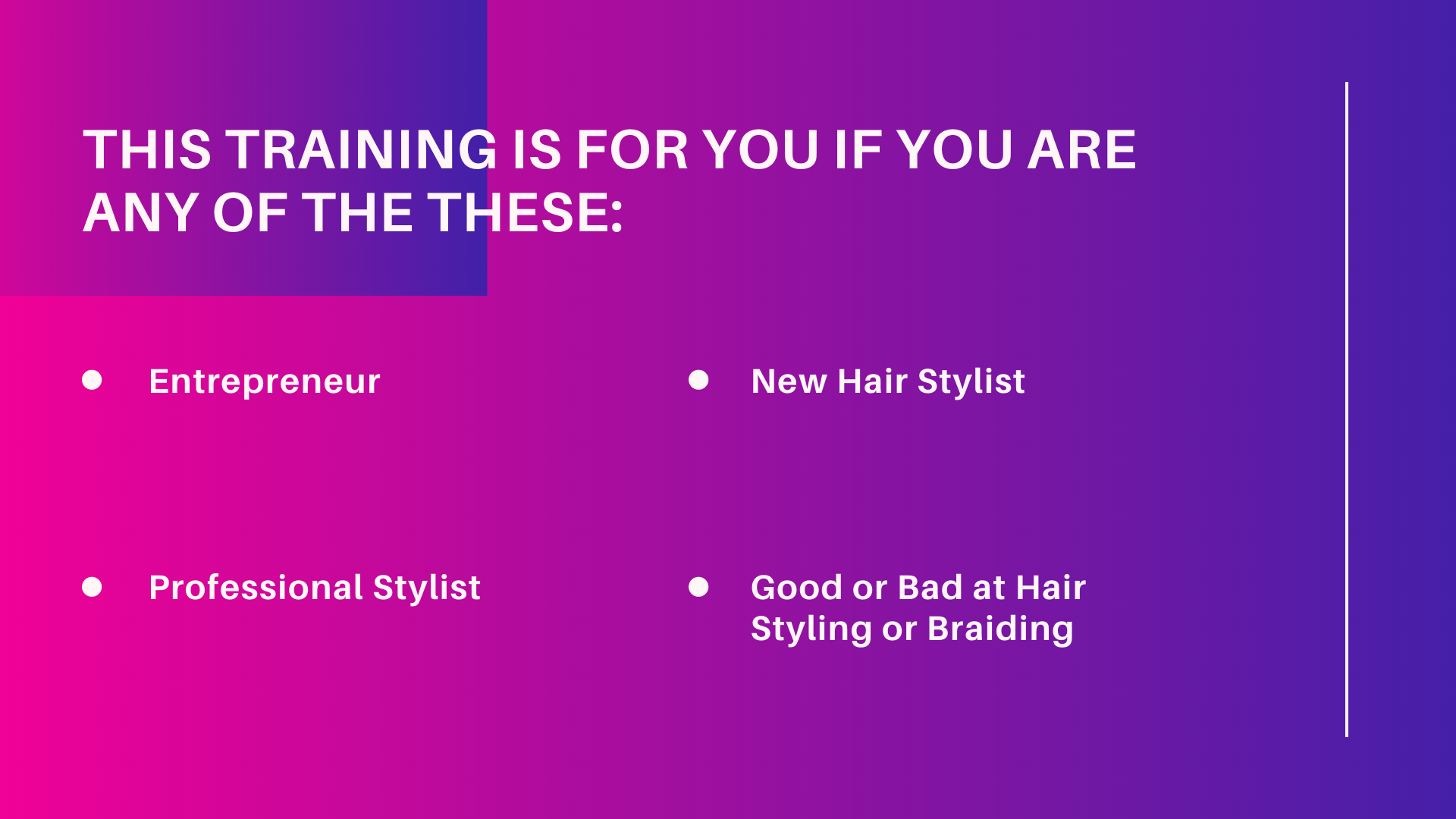 What you will learn in this course:
Consultation: The consultation process from start to finish with supporting documents for a smooth and pleasant process that makes potential clients want to book services with you
Installation: Preparation and implementation of a flawless looking Microloc installation from start to finish with the NBHC Method
Re-tightening: Efficient and refined re-tightening methods of new growth
Grooming: Understanding this process and ensuring that your Microlocs have a clean and manicured appearance
Repair: Addressing issues that arise and repairing damage to locs, ensuring strength, and rehabilitating locs in need
Maintenance: Routine care and maintenance for your Microlocs
Styling: Simple, easy and quick styling tips
Business Set Up: Support and tools to quick start your business set up and support
Watch the video and open the PDF below to learn a little about Naturally Beautiful Hair Care and timeline
About Naturally Beautiful Hair Care.pdf
In the next section, you will learn a little about the Naturally Beautiful Hair Care (NBHC) Method.
Complete and Continue