Get certified to master your microloc hair techniques, grow your skills and business, and find wild success with it.

*A new and upgraded version of the program is currently in development for upcoming release
MASTER THE MICROLOC HAIR LOCKING TECHNIQUE WITH THE NBHC METHOD
AND MAXIMIZE YOUR SUCCESS

IN 6 WEEKS (OR LESS)
For hair professionals, clients and individuals with or without previous hair experience who want the FREEDOM to use the tools, techniques, and products that are right for YOU and YOUR CLIENTS without fear, limiting restrictions and contracts that stifle your growth.
Right now, you REALLY want to master your skills with Microlocs and obtain the goals you have for yourself and possibly your business, BUT...
You feel OVERWHELMED with all of the information online, YouTube, and social media.
You are STRUGGLING to make sense of it all and get your tools and supplies.
Your results may not be what you really want and you want to perfect them, but have no idea where to start.
So you find yourself putting together info...
Doing guesswork...
And a lot of trial and error.
THAT STRATEGY DOESN'T WORK AND SOMETHING NEEDS TO GIVE.
Perfecting your skills and business with microlocs takes WORK, and trying to figure everything out alone will leave you feeling CONFUSED, OVERWHELMED, and FRUSTRATED.
There's an EASIER way to master your techniques from a credible source, grow your skills and business that ACTUALLY feels EMPOWERING...
I've developed a complete system that allows you to get the support and tools you need EASILY and with MORE freedom.
*A new and upgraded version of the program is currently in development for upcoming release
Listen, I know there are many who will say they can learn how to do microlocs online or with a quick internet search...
BUT, GUESS WHAT?
When it comes to those who actually have GREAT results, refined techniques, and a solid foundation to build upon... what have they done?
THEY'VE INVESTED IN SOLID AND CREDIBLE TRAINING!
STOP FOCUSING ON QUESTIONABLE INFO SOURCES THAT DON'T GIVE YOU THE SUPPORT AND TRAINING THAT WILL GET YOU WHERE YOU WANT TO BE,
AND LEARN FROM A PIONEER AT THE FOREFRONT OF THE MICROLOC ALTERNATIVE HAIR TECHNIQUE
The best part is, you'll have all the supplies you need sent to you, and 24/7 ACCESS to the online training and support.
The Microloc Mastery Training and Certification Program is a 6 week web based program that teaches you all of the "specific" steps to starting and maintaining ultra refined, professional and high quality microlocs.
YOU WILL LEARN EXACTLY HOW TO:
•Determine your unique skills and goal plan for success
•Master the steps of a consultation so that it's streamlined and efficient
•Assess hair properly for stunning results
•Lay a strong foundation that ensures strength and quality
•Learn the pattern and rotation that gives the most consistent results, strength and tension
•Set up a grid that is ideally sized, even and strong
•Understand tools and loop techniques for the best results
•Review and implement patterns and rotations for strong and neat Microlocs
•Increase alignment and symmetry in your parting and sectioning 
•Understand repair vs grooming and when do it for clean and refined results
•Learn the grooming essentials that are key and give you stunning results
•Use your skills to enhance any set of locs and small inter-woven locs
•Certify your skills learned and confirm mastery of the techniques
•Connect with ongoing live support to meet your goals
•Build, Grow and Enhance as you and connect with marketing support, additional learning, and online directory placement
PEOPLE LOOKING FOR YOUR SKILLS IN YOUR AREA ARE OUT THERE, WAITING TO CONNECT WITH YOU.
Microloc Mastery Training and Certification Program is a 6 week online training program that teaches you exactly how to create and maintain microlocs with skills that take you to your goals and grow a successful business, if you choose.
EVEN IF you have no prior hair care or styling skills
EVEN IF you don't have a business or any current clients
EVEN IF you have STRUGGLED to master this before on your own
EVEN IF you took training in another training system
EVEN IF you don't think you have the time
REFINED SKILLS. MORE SUCCESS. LESS STRESS.
... and A LOT of hand holding along the way.
Let me ask you a question...
How would you feel if you had exactly what you are looking for with Microlocs?
The steps I teach in the Microloc Mastery Training and Certification Program help you master your skills and grow your business and clientele using PROVEN methods WITHOUT struggling to get results.
If you are...
... TIRED of listening to confusing information about various patterns, grids, tools, rotations, etc
... SICK of endless searching for the right tools and supplies, systems and support
... and DESPERATE to break free of chains and limitations that hinder your skills and grow your business with confidence and EASE
...then the Microloc Mastery Training and Certification Program is perfect for you.
GROW YOUR CONFIDENCE WITH IMMEDIATE RESULTS
Here's a few examples of what my students have achieved...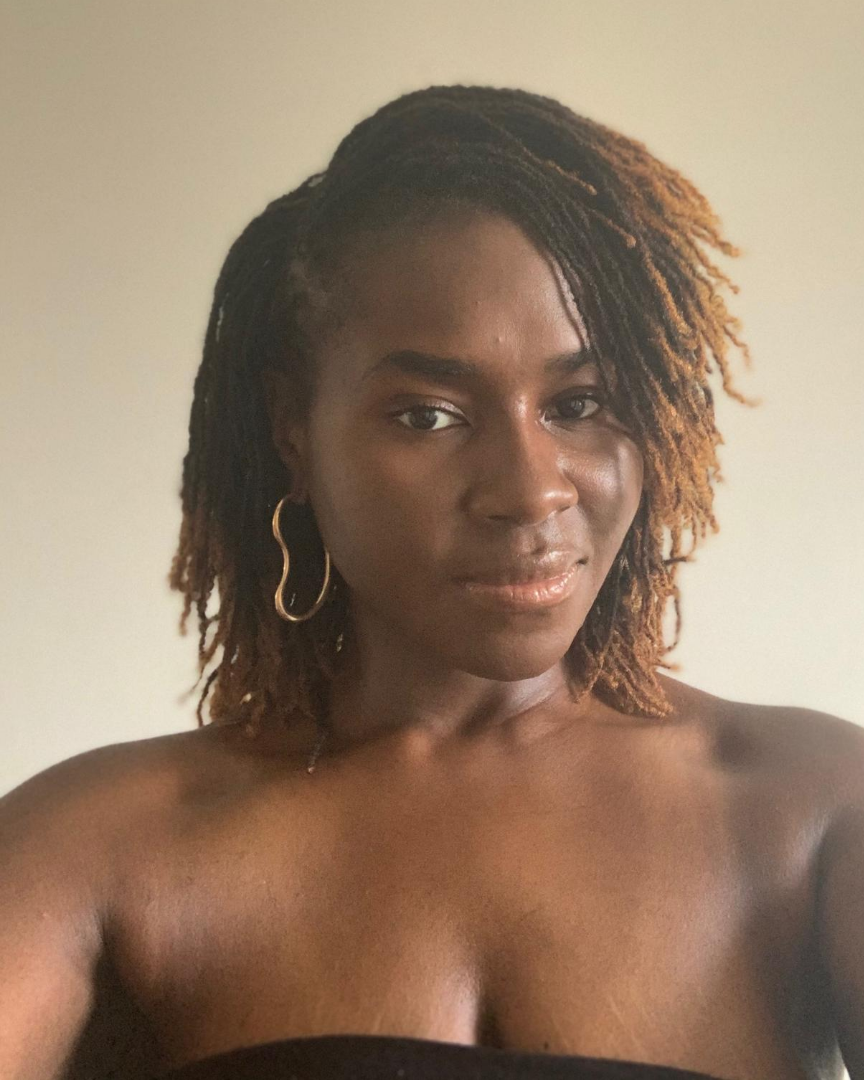 Lovelyn
"This training style is what I needed, not only to maintain my own locs but to also develop as a training Loctician. "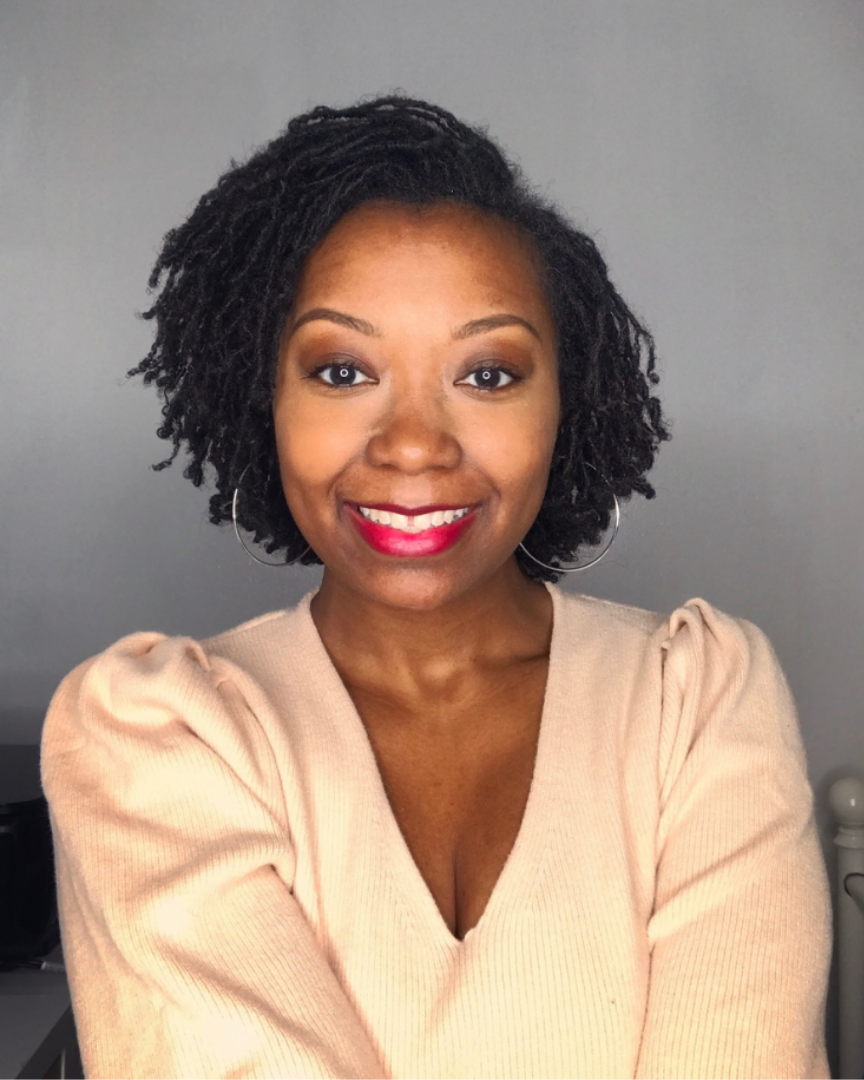 Milan
"I took the course. I liked it. I felt really empowered."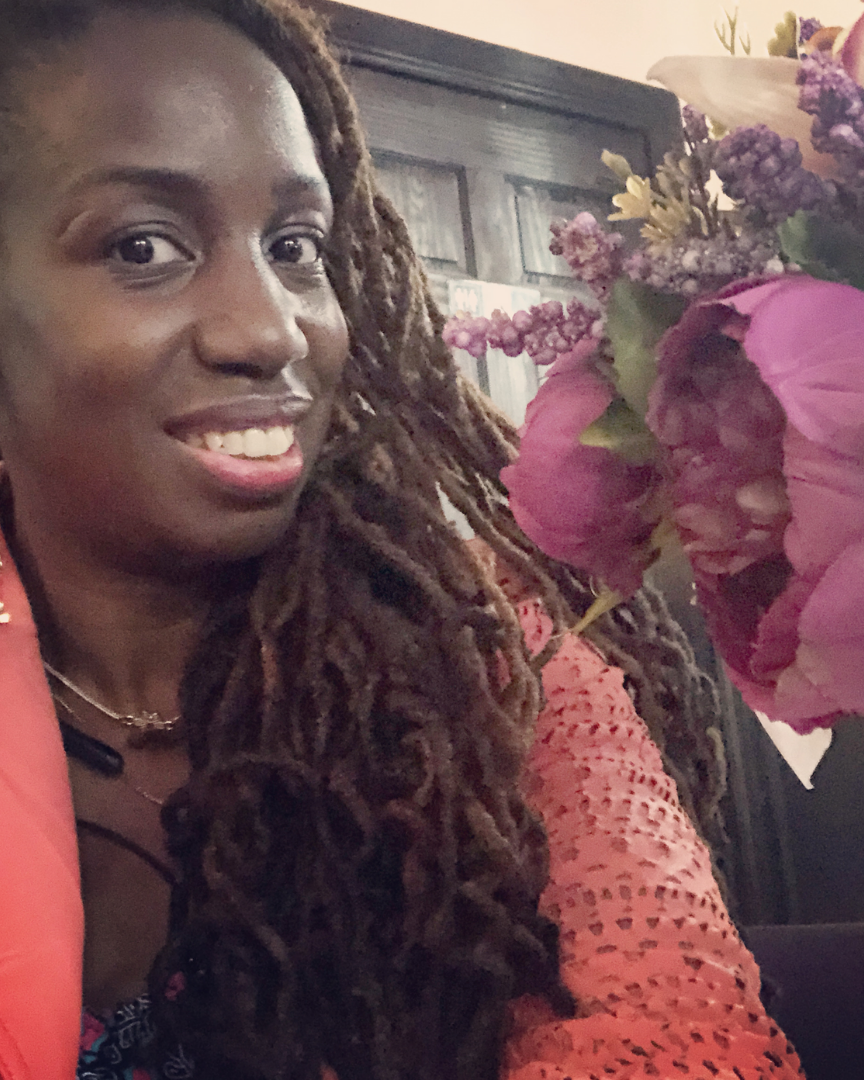 Tasha
Has built an active client list and has clients booked awaiting appointments with her post quarantine. She made back 3X her investment in one month.
IMPORTANT:
Results like these are NOT TYPICAL for most trainings because the Microloc Mastery Training and Certification Program is NOT YOUR TYPICAL training.
Perfecting your skills and growing your business is HARD.
If you want results like these, it won't happen from "trying to figure it out" on your own. "Trying to figure it out" on your own ONLY leads to increased stress, wasted time, and possible need for corrections.
WILL THIS WORK FOR ME?
The Microloc Mastery Training and Certification Program is designed for anyone who is looking to master their skills and success with Microlocs.
Our students include:
Those with no prior hair skills
Professional Stylists
Clients looking to self maintain
Salon Owners
Entrepreneurs
Single Mothers
College Students
Professional Employees Working Full Time
Natural Hair and Loc Enthusiasts
Anyone who wants to master Microlocs
(If you're STILL not sure if the Microloc Mastery Training and Certification Program will work for you and your business, just shoot me a question at my email: [email protected])
6 WEEKS FROM NOW YOU CAN HAVE MASTERED YOUR SKILLS, MET YOUR GOALS WITH MICROLOCS, AND EVEN HAVE A THRIVING BUSINESS
But, MORE importantly, you'll be using your skills in ways that FEEL GOOD.
Here's what using your "feel good" skills looks like...
... starting and maintaining Microlocs with CONFIDENCE because you are certain of your skills, tools and methods
... feeling CONNECTED to your work to the point where your skills and results stand out effortlessly
... a DEEP SENSE of calm that comes from having freedom and knowing you're on the right track
The Microloc Mastery Training and Certification Program is an all-in-one approach where you'll learn:
How to PROPERLY make hair assessments for stunning results
How to UNDERSTAND tools and loop techniques and it's impact on your best outcomes
How to ENSURE a foundation that is strong and high quality
How to INCREASE alignment and symmetry in your parting
How to UTILIZE your skills on any set of locs and small inter-woven locs
How to ACCESS the support you need anytime you need it
How to GROW YOUR BUSINESS and CLIENTS month after month and have them SEARCH FOR YOU
TIME FOR SOME #REALTALK
Just because you HAVE some skills or are providing Microlocs DOESN'T mean that you are providing them to your best ability and getting your best results. "Trying to figure it out" on your own is NOT a strategy.
My students have significantly increased their skills, built their own businesses, and gain freedom and clients month after month.
...BUT THAT ONLY HAPPENED AS A RESULT OF COMPLETING MY PROGRAM.
They signed up because they TRIED to figure it out on their own and FAILED. They SUFFERED through months or even years of stress and anxiety, wasting time and missing opportunities because they DIDN'T have a step by step system to follow.
You have two choices...
CHOICE #1 Keep wasting time and effort on "trying to figure it out on your own" or taking mixed up advice
CHOICE #2 Take 5-6 weeks to implement the exact steps that have worked for me and MANY others for YEARS... and watch your success with Microlocs grow
The Microloc Mastery Training and Certification Program includes proven strategies that have allowed me and all of my students to deliver REAL value in their work and to their clients, provide consistency, save money, and increase their revenue.
*A new and upgraded version of the program is currently in development for upcoming release
BELOW IS AN OVERVIEW OF THE MICROLOC MASTERY TRAINING AND CERTIFICATION PROGRAM
HERE'S WHAT'S INCLUDED IN EACH STEP:
BONUSES EXPIRE SOON...SO HURRY!
Supply Kit and Tools
VALUE: $250
•Exclusive NBHC Hair locking tool
•Mannequin Head and stand
•Variety of combs, clips
•Hair bands/ties
•Scissors
•Hair Care supplies: towel, bonnet, shower cap
•Spray bottle
…and more bonus items
Live Group Coaching Call Access 4X/Month
VALUE: $497
Regularly scheduled live group training support covering various topics and open floor Q & A.
Success Planner
VALUE: $29.97
Organize and plan your success with this fillable guide to clarify and identify your goals. Identify the steps, support and tools needed to reach them.
eBook: 10 Key Tips to Magnificent Microlocs
VALUE: $14.97
Tips and advice from over 10 years of unrestricted and innovative experience to help you achieve and maintain your best set of Microlocs. 
30 Minute 1 on 1 Session w/Jessyca
VALUE: $100
Individual 1 on 1 session to support you through the program and with your goals.  
Searchable Directory Listing
VALUE: $497
Advertise and become searchable to potential clients looking for your services in your area. Maximize your business growth with passive advertising. 
Exclusive Facebook Group Community
VALUE: $197
Get 24/7 access to an exclusive Facebook group community that includes regular free live trainings, resources and support.
IMPORTANT:
Your bonuses will be unlocked IMMEDIATELY, but I recommend you completing the core content first.
YOU ALREADY KNOW THAT YOUR CURRENT STRATEGY ISN'T WORKING...SO WHAT ARE YOU GOING TO DO ABOUT IT?
In 6 weeks you can have:
More refined skills
A proven strategy that gets you consistent results
A thriving clientele and business
And WAY LESS stress in your life
...so choose your plan NOW.
*A new and upgraded version of the program is currently in development for upcoming release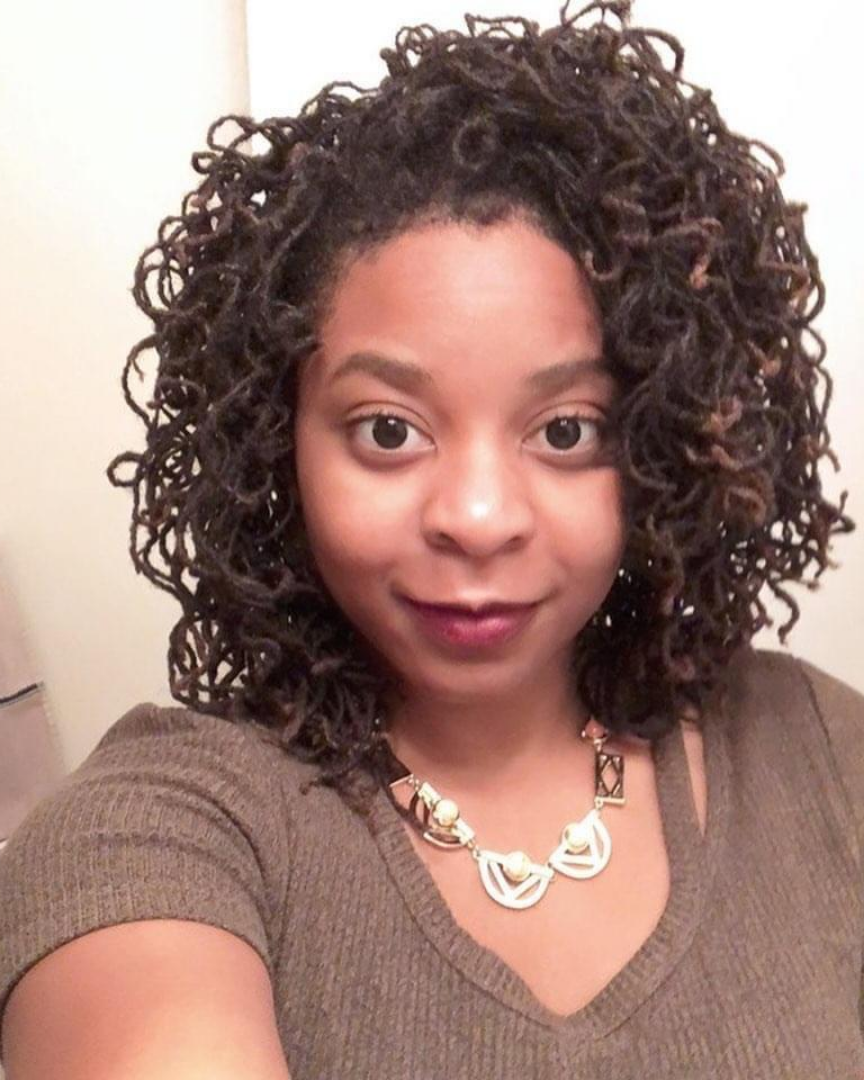 Stephanie
"I needed a way to maintain ... I also wanted to better understand the art of interlocking. I can relax and not stress so much…I'm happy that I can maintain my hair on my own or with support."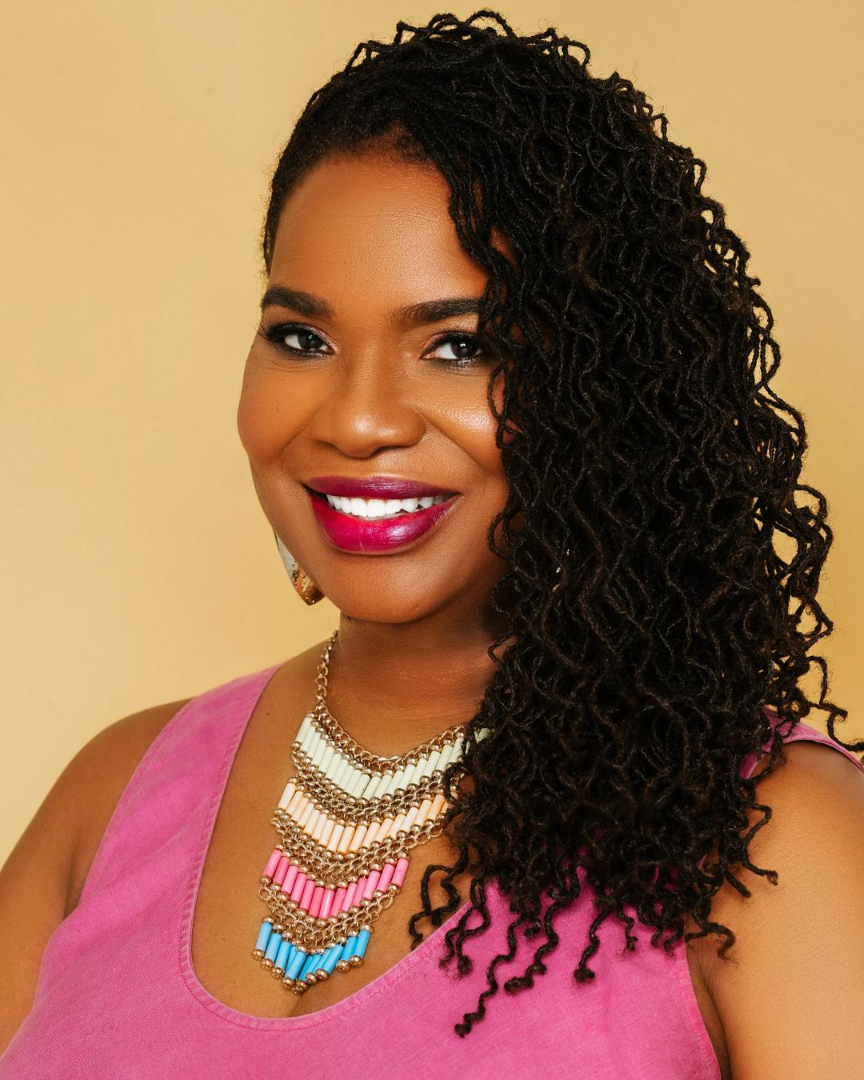 Toni
Toni received our training in 2010 has been primarily self maintaining her own hair for over a DECADE.
Her quality in her hair from my original installation, has remained EXACTLY the same.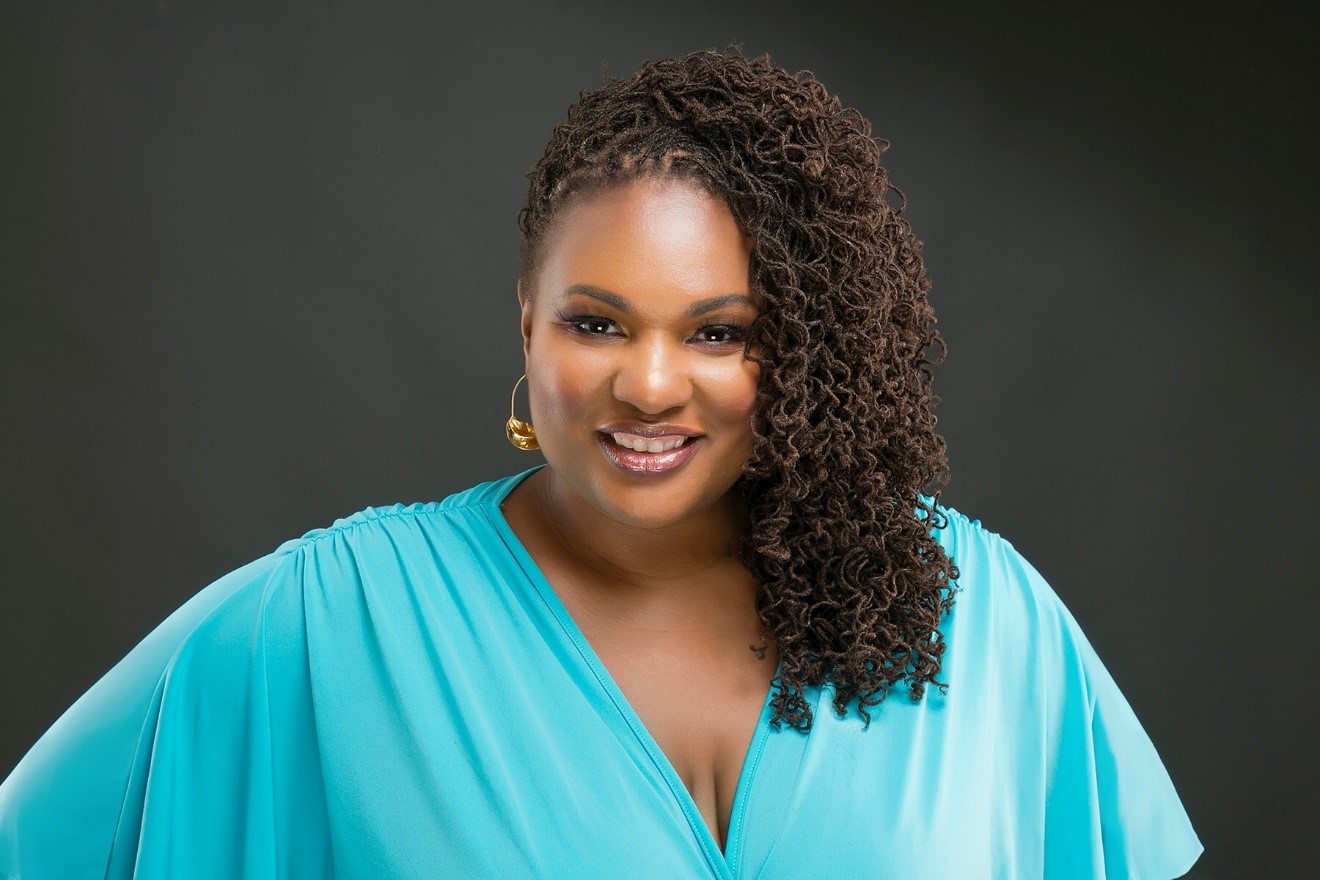 Hi, I'm Jessyca, owner and course facilitator.
I've been pioneering my Microloc Method since 2009 and was one of the first to spearhead the innovation and popularity of this method as a alternative to creating small interwoven locs.
My branding and methods, known as "Microlocs" have been in existence for over a decade, and constantly improving, refining, and creating never before seen techniques and alternatives.
I believe the pie is big enough for all of us to have our unique slice and acquire our abundance in our own way. It is important for us to feel empowered and get the support we need to truly succeed. The business I created with these skills that I am teaching you have been a true lifesaver in my life over this past decade. I look forward to supporting you and having you in the training course!
*A new and upgraded version of the program is currently in development for upcoming release